Clinical

Matt Erickson, LCSW, Clinical Director
Matt has many years of clinical experience working with adolescents in a residential setting. Matt has a Bachelor's and Master's Degree in social work. He has been working at LRA since 2002 and became the clinical director in 2006. He continues to work with a small caseload of students. Matt runs a weekly sand tray group. He specializes in working with students with social skills deficits, NLD, autism spectrum disorders, anxiety, video game and internet addiction, low motivation, identity issues, and depression. Matt loves spending time with his wife and 3 young boys. He also enjoys nature, mountain biking, sports, and seafood. Matt also is fluent in Spanish and has used that skill to work with some of our international students.
Mont Criddle, LMFT, Residential Director
Mont earned a B.A. degree in Family and Human Development and an M.A. degree in Marriage and Family Therapy from Utah State University. He has worked with adolescents and families for the past12 years. Mont has been at LRA since 2006 and became the Residential Director in 2008. Most of his time is spent overseeing our Residential Department; however, he also maintains a small caseload. He specializes in working with students with oppositional defiance issues as well as with families with complex family dynamics. Mont also runs a weekly therapy group with our Tavasi students. Most of Mont's free time is spent with his wife and their four children. He enjoys all types of athletics (both watching and participating), working in the yard, and spending time outdoors.
Krys Oyler, LCSW Assistant Clinical Director
Krys earned an undergraduate degree in Family and Human Development with a minor in Sociology. He spent 3 years working at LRA as a residential staff and supervisor before going to graduate school. Due to his passion for working with adolescents, he determined to earn a Masters Degree in social work. After finishing his MSW, Krys returned to LRA as a therapist in 2005. Krys runs our weekly Adoption group.He specializes in adopted teens, attachment issues, gender identity issues, and autism spectrum diagnoses. Krys is happily married and has 4 children. He enjoys golf, eating, talking loudly, and at least 3 Diet Cokes per day.
Sarah Hazelton, LCSW
Sarah has worked in the child and adolescent mental health field since 1998, more recently earning her Master's Degree in Social Work at the University of New England with an emphasis in adolescence and school-based social work. Sarah's clinical work has focused on children and adolescents in residential and day treatment settings. She specializes in students with personality disorders, self destructive behaviors including self injury, mood disorders, PTSD and anxiety. Sarah is highly skilled and enjoys working with students on the autism spectrum. Sarah's professional background includes in depth experience with Dialectic Behavior Therapy skills training and coaching; she incorporates a DBT-informed approach into her work with students and their families. Sarah and her husband recently relocated to Logan from New England. She has a passion for local food and cooking, is a board member of the Cache Valley Farmers and Gardeners Market, and involved in the Cache Valley Slow Foods chapter. In her free time, Sarah enjoys telemark skiing, cycling, hiking, canoeing, ultimate frisbee, knitting, and cooking; she looks forward to conquering her nemesis, high elevation baking.
Travis Christensen, CMHC
Travis has been working with adolescents for as long as he can remember, but really for the past 15 years and since 2005 as a clinician. Travis has his B.A in Sociology and his Master Degree in Clinical Mental Health Counseling. He has experience in a variety of clinical settings, including residential programs, out-patient substance abuse clinics, therapeutic boarding schools, and out-patient private practice. He specializes in working with individuals with oppositional defiance, family issues, autism spectrum disorders, trauma, grief and loss, emotional disorders, and personality disorders. He strongly believes in what Maya Angelou said, "Do the best you can until you know better, then when you know better, do better." This is one of his founding principles of treatment. When others become more aware, and then have the proper motivation, they then start the journey of becoming better in all aspects of their lives. Travis enjoys his time on the golf course chasing his sanity, as well as watching and participating in a variety of activities. He also enjoys spending time with his wife and 2 small children. Travis also speaks fluent Portuguese and often works with families needing his skills.
Alex Baird, LMFT
Alex has a Bachelor's Degree in Psychology and a Master's Degree in Marriage and Family Therapy. She has worked with a variety of people who experienced a variety of difficulties, in private, public and residential settings. This variety of experience includes working with children, adolescents, adults, couples and entire families. Alex has experience working with issues of depression, anxiety, OCD, anger, substance abuse, relational problems, low self-esteem, and mood disorders. Alex is very focused on relationships; she believes that people are greatly affected by all the relationships in their lives and that individuals need strong, healthy relationships to get better and be happy. Alex enjoys traveling, taking pictures, exercising (Zumba is her favorite), reading, cooking, learning new things each day, and relaxing on the weekend with her husband and four children. Alex also speaks fluent Italian and has the ability to work with international students with that need.
Sean Maynard, CMHC
Sean has been working at Logan River Academy for over six years. Sean was instrumental in creating and starting up our transition program, Tavasi. He then managed the Tavasi program for several years. It was during this time that he discovered a love and passion for working with teenagers and returned to school to become a therapist. He completed all of his internship hours under the tutelage of Matt Erickson and was then hired on as a therapist. He enjoys working with students on the autism spectrum, students who are oppositional and defiant, students with substance abuse issues, and students with anxiety. In his free time he enjoys sports, following the Dodgers, surfing, and spending time with his family. Sean speaks Spanish and often works with families needing that skill.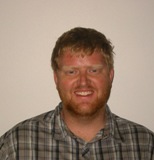 Mike Bodrero, Adventure Learning Coordinator
Mike earned a B.S. degree at Utah State University in Recreation Resource Management. Volunteering with the Utah Conservation Corps, working with the Bureau of Land Management and the Utah State Parks and Recreation Department strengthened his lifelong pursuit for outdoor recreation knowledge. He has also furthered his outdoor education by completing courses with the National Outdoor Leadership School, Snowbasin Snow Safety Team and USU's Outdoor Recreation Center. Mike enjoys all things outdoors,especially backcountry snowboarding, mountain biking, canoeing, backpacking and spending time with his wife and son. Mike's goal is to share his knowledge with the students of Logan River Academy while instilling in them an appreciation for the outdoors.
Chris Bezzant, ACMHC
Chris grew up in rural, southeast Idaho. A country boy at heart, Chris has spent time in other countries and loves culture and new experiences. He earned his bachelor's degree in psychology at BYU-Idaho, where he also met his wife and started a family. They currently have two children. After earning his bachelor's degree, Chris worked for two years as a psycho-social rehabilitation specialist for a mental health clinic. In this capacity Chris helped clients, mostly adolescents, with the practical side of their therapy. To implement their treatment goals as outlined by therapists, Chris worked with his clients in community, vocational, academic, and home settings. Chris earned his master's degree in clinical psychology from California State University Northridge. While earning his master's, he was awarded equity grants for his research and was an honorable mention for the Scholar Practitioner Award. Chris also participated in the Parent Child Interaction Clinic where he instructed parents, many with autistic children, on parenting techniques and interventions. Since completing his graduate work, Chris has worked as a psychology instructor and as a therapist. In addition to working with students and families as a therapist, you may see Chris playing the drums, playing sports, enjoying the outdoors, volunteering, or working on small construction projects

Heidi Perkes, CSW
Heidi has a Bachelor's Degree in Social Work from Utah State University and a Master's Degree in Social Work from the University of Utah. She has experience working in the hospital setting but really gained a love and desire for working with adolescents during her experience working in the foster care system. She enjoys working with students with oppositional defiance issues, mood disorders, low self-esteem, anxiety, attachment issues, and family problems. Heidi has a passion for summertime and all of it's activities (running, baseball, hiking, beaches, volleyball, camping, golfing, etc). Her other interests include traveling, sewing, and baking, and spending time with her husband and baby boy.