Our Founders and Administrators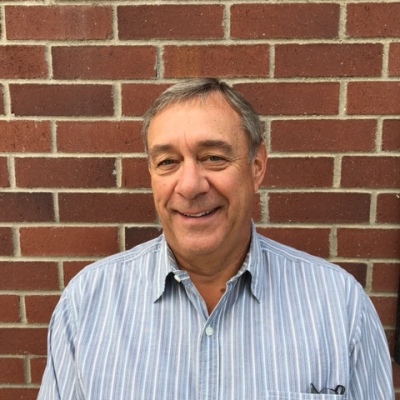 Larry Carter, MHA
Executive Director and Founder
Larry received his MHA at George Washington University and has over forty years of experience in health care including over thirty-five years in Mental Health and Education settings. Tenure includes executive responsibilities in acute behavioral health care and residential care. Larry has also had multiple facility responsibilities for two major health care companies. Larry currently serves on the Board of Directors for the National Association of Therapeutic Schools and Programs (NATSAP).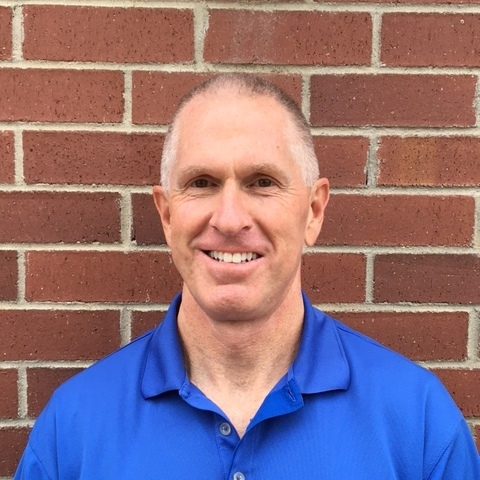 With over thirty-five years of residential treatment experience, Jeff has worked in almost every aspect of the organization from counselor to administrator. He has a Master's degree from Brigham Young University and brings a wealth of experience and knowledge to LRA.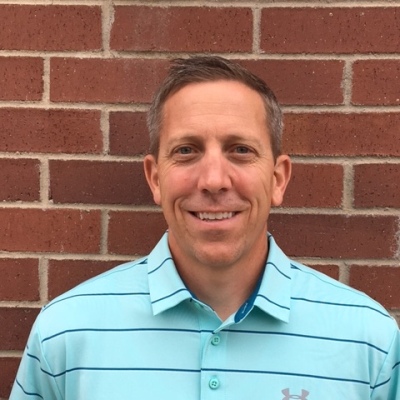 Matt Erickson, LCSW
Clinical Director
Matt has many years of clinical experience working with adolescents in a residential setting. Matt has a Bachelor's and a Master's degree in social work. He has been working at LRA since 2002 and has been the clinical director since 2006. He continues to work with a small caseload of students. He specializes in working with students with Autism Spectrum related issues, screen addiction, depression, anxiety, and social withdrawal. Matt started as a therapist in residential treatment in 1999 in northern Idaho. While there he developed a passion for working with boys with executive functioning difficulties. Over the years he has gained perspective and insight into how to better understand their unique struggles and know how to help them improve their lives. Matt loves working with students individually and with their families through the treatment process. A main role Matt has had at LRA has been to develop and oversee the ESSENCE program. Matt is married and has three boys. He loves spending time with his family, watching his boys play sports, watching Notre Dame football and visiting new places.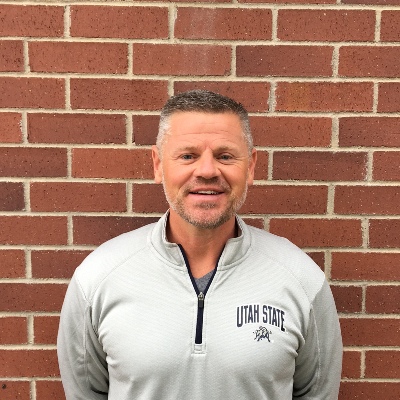 Mont Criddle, LMFT
Residential Director and Therapist
Mont earned a B.A. degree in Family and Human Development and an M.A. degree in Marriage and Family Therapy from Utah State University. He has worked with adolescents and families for nearly two decades. Mont has been at LRA since 2006 and became the Residential Director in 2008. Most of his time is spent overseeing our Residential Department; however, he also maintains a small caseload. He specializes in working with students with oppositional defiance issues as well as with families with complex family dynamics. Mont was also instrumental in developing our D.A.R.T. (Digital Addiction Recovery Treatment) program. Most of Mont's free time is spent with his wife and their children.  He enjoys all types of athletics (both watching and participating), working in the yard, spending time outdoors, and the rare occasion of being able to go on vacation!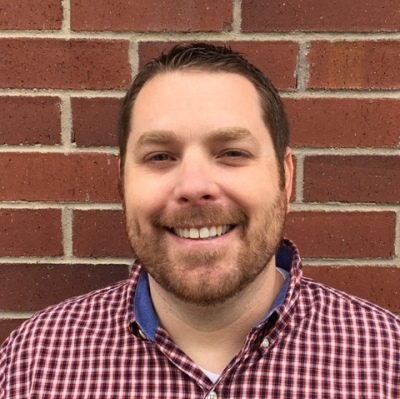 Sean Maynard, CMHC
Maple Rise Program Director
Sean has been working adolescents since 2004 and has extensive experience in creating and managing programs. It was early on that he discovered a love and passion for working with teenagers and this has in large part shaped his education, career, and life over the past several years. He enjoys working with a variety of students and is very skilled in helping his students be successful.   He is trained in EMDR, DBT, Neurofeedback, and Equine therapy, among other disciplines.  Sean enjoys spending time with students on activities and having personal relationships with all of the girls in the program.  In his free time he enjoys sports, following the Dodgers, surfing, and spending time with his family. Sean also speaks Spanish and enjoys working with Spanish speaking families.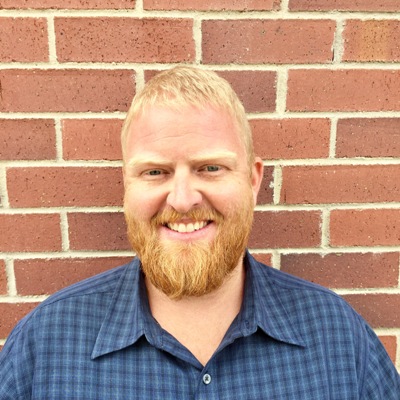 Mike Bodrero, CSW
Therapist and Adventure Learning Coordinator
Mike began his career with Logan River Academy as the Adventure Learning Coordinator with a B.S. degree from Utah State University in Recreation Resource Management. His outdoor education has been strengthened through work with the Utah Conservation Corps, the Bureau of Land Management, and the Utah State Parks as well as courses with the National Outdoor Leadership School, Wilderness First Responder and Swiftwater Safety certifications through USU's Outdoor Recreation Program, and an Avalanche II certification from the Snowbasin Snow Safety Team. His dedication to working with adolescent populations led him to earn a Master's of Social Work degree from Utah State University to become a therapist at LRA and to continue helping clients find their strengths and purpose in life. Mike pursues all things outdoors with his family at every opportunity available and enjoys working with his hands on all types of projects.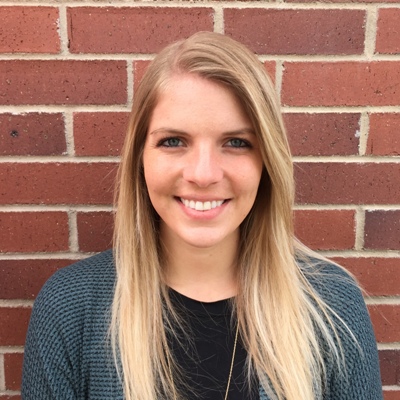 Kristjana Green, LCSW
Therapist
Kristjana (KJ) has a Bachelor's Degree in clinical psychology and a Master's Degree in social work. Kristjana has experience in both residential and outpatient settings but her passion lies in working with adolescents residentially as she spent a few years working as a residential staff before going to graduate school. Kristjana specializes in working with students with mood disorders, attachment difficulties, NLD, personality disorders, substance abuse and self-harm issues as well as students with autism spectrum disorder diagnoses. Kristjana was born and raised in Montana where she found a love for skiing, camping and hiking in the outdoors. She also loves spending time with her family and traveling abroad.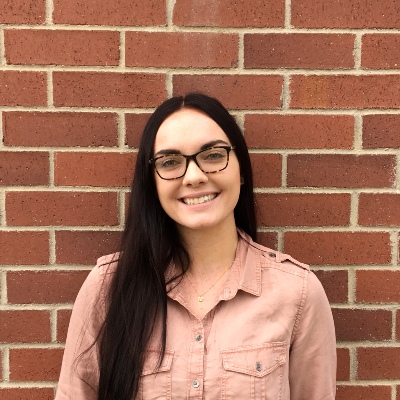 Alayna Baker, CSW
Therapist
Alayna obtained a Master's degree in Social Work and has a variety of experience working with youth in residential, outpatient and transitional settings. She found her passion five years ago as she was volunteering as a substance abuse educator to youth who were in a residential setting. Before arriving at Maple Rise Academy, Alayna worked with children and teenagers who were transitioning home from being in a residential treatment program, the foster care system, or who were taken in by extended family. Alayna enjoys collaborating with students to explore their individual therapeutic needs to build a foundation for success utilizing the students own unique strengths, characteristics and passions.  During her free time Alayna enjoys skiing, rock climbing, watching hockey games, exploring new cities and mountain biking with her family.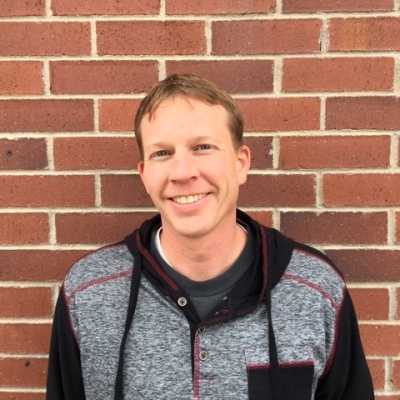 Jeff Openshaw, LMFT
Therapist
Jeffrey is a Licensed Marriage and Family Therapist and has been working with Logan River Academy since 2014. Jeffrey worked in outpatient, intensive-out patient, and residential settings before coming to Logan River. He began his journey in an outpatient therapy clinic in Salt Lake City working with individuals, couples, and families, as well as leading group programs in domestic violence, anger management, thinking errors, and addictions. He transitioned from the outpatient/IOP settings into a residential setting, working with Provo Canyon Schools. He then moved to Logan where he joined the Logan River team. Jeffrey works with students in both the Foundations and Essence programs and has worked with individuals diagnosed with depression, anxiety, PTSD, trauma, ADHD, OCD, various mood disorders, ODD, IED, autism spectrum, etc. The main theories of therapy he uses are Cognitive Behavioral Therapy and Solution Focused Therapy, however he feels an eclectic approach is often ideal in order to implement different techniques from various theories of therapy to adapt to the unique needs that each individual and family need. As a marriage and family therapist Jeffrey's goals are to work with the individual on his/her needs as well as with the family, striving to change the negative behaviors, patterns, and stressed relationships/situations that have been the norm within the dynamics of the family. Jeffrey also has a therapeutic private practice where he sees individuals, couples, and families. He has personal experience with blended family and adopted family dynamics. Jeffrey lives in a blended family with his wife and children. He loves spending time with his family doing activities, spending time outdoors, hiking, riding ATV's, watching movies, swimming, doing miscellaneous construction and remodeling projects, teaching his kiddos to work with dad and learn good work ethic, and really enjoys just having fun.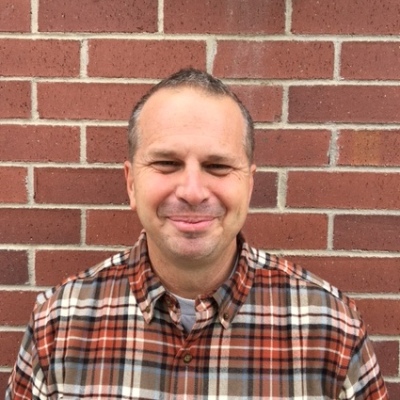 Scott Hull, CSW
Therapist
Scott worked at Logan River Academy previously as a dorm counselor and is now a member of our clinical team. Scott received his Masters degree in social work from Utah State University. He brings passion and excitement to his students and families. Scott has years of experience in working with adolescents who struggle with social skills deficits, maladaptive methods of coping, family conflict, oppositionality, poor decision making, communication difficulties, and emotional dysregulation. Scott takes a strength-based approach to his clinical work. Scott has previously worked with adolescents in group home settings, out-patient therapy settings and in-home work with families. He loves this line of work and that passion reflects in the way he interacts with his clients. Scott is an avid outdoorsman who enjoys camping, ice fishing, riding ATV's, football, relaxing at Bear Lake and spending time with family and friends. Scott is married and has three children.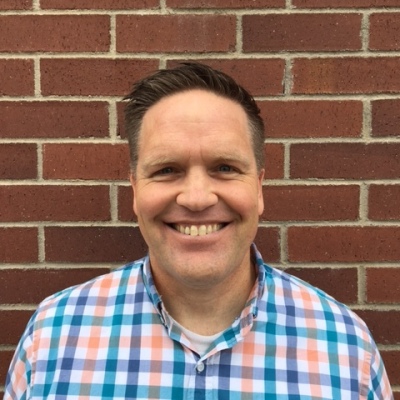 John Brailsford, Ph. D., LMFT
Therapist
John has worked as a therapist for over two decades, with extensive experience in addiction recovery, couples therapy, parent-child relationships, and residential treatment with adolescents. In addition to his clinical training, John also received a Ph.D. in Family and Child Sciences from Florida State University. His dissertation research was focused on the influence of multigenerational family systems on adolescent and young adult identity formation, and he continues to use what he learned to help the students and families he works with at Logan River Academy. John also uses principles of Acceptance and Commitment Therapy to help his clients and their families manage their thoughts and emotions more effectively, align their actions to more closely to their core values, and establish and maintain more cohesive and mutually uplifting relationships. John enjoys spending time with his wife and family. He likes to get outside as often as he can, whether doing yard work or hiking in the mountains. He also likes to read self-help books, books on history, philosophy, and science, and a good novel once in a while. John also does some public speaking on the side, including mindfulness seminars and retreats, couples retreats, and corporate trainings.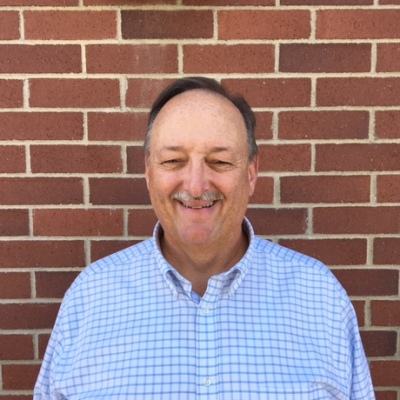 Kirk Farmer
Academic Director and Principal
Even though his main responsibilities are to oversee the academic program and supervise faculty, Kirk considers himself a "teacher by nature." He holds a bachelor's degree in Zoology and a master's degree in Science Education from Brigham Young University. Here at LRA, where he's been since four month's after it opened, he enjoys teaching biology and human biology classes. After school, Kirk likes spending time with his wife and their five children. He also enjoys fishing, hunting, and gardening.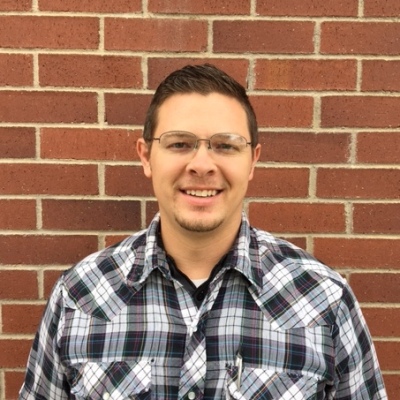 Nathan Chlarson
Teacher and Assistant Director
Nathan Chlarson graduated from Utah State University in 2012 with a BFA in Secondary Art Education. He was hired at Logan River Academy Just after he graduated and has been working there as a high school art teacher since. Nathan was born and raised here and considers Cache Valley to be home. He enjoys the outdoors, long boarding, guitar, art and spending time with his wife and three children.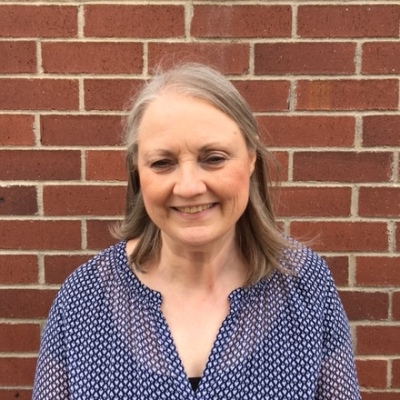 Cyndi Johnson
Special Education Teacher
Cyndi Johnson graduated from Utah State University with a dual Bachelor's degree in special education and elementary education. Following college, she taught seven years at a high school, teaching pull-out classes in math for students with mild to severe disabilities and an independent study class for Driver's Education. Other responsibilities were preparing and maintaining files for special education students, working with a variety of people, and team-teaching Algebra, Health, and U.S. History. During her free time, she enjoys ushering at Eccles Theater, researching her family history, and doing needlework.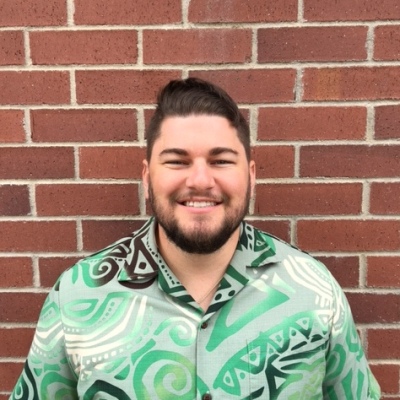 Jack Lambert
Special Education Teacher
Jack Lambert is from a small town in the state of Wyoming. Jack lived in Mexico for two years on a service mission where he became fluent in Spanish. He studied at Brigham Young University- Hawaii on the North Shore of Oahu. He received his Bachelors of Arts in Social Sciences Secondary Education with a Minor in Political Science and Certificates in Special Education and TESOL. He has taught in various diverse settings including U.S. History and Special Education in Hawaii, Elementary and Middle School Reading classes in the island nation of Fiji,  and English for all ages in central Mexico. In addition to his passion for traveling, teaching, and learning, Jack is an avid sports enthusiast and loves to be active whenever he gets the chance.  Anything outdoors such as sports, fishing, and hiking are interests for him and his wife.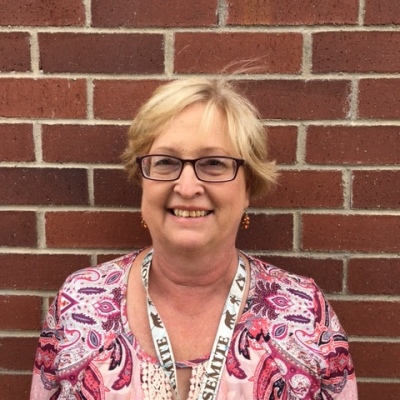 Carol loves teaching English at Logan River Academy. She enjoys seeing students improve their reading and writing skills. Her favorite part is matching books to students and seeing them engage in reading. She is originally from California, but has lived in Cache Valley for 11 years. She has enjoyed exploring the beauty of the state.  Her interests include reading, writing, camping. Broadway and history. She received a Masters in History from Utah State University  last year and has taught at Logan River before and is thrilled to be back. The small class sizes and individual attention she is able to give each student fits her teaching style and she appreciates working with such a great faculty.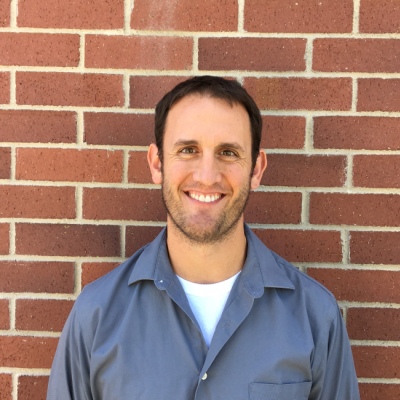 Shawn Seamons earned a bachelor's degree in Mathematics from Utah State University in 2011.  He grew up in Cache Valley, attended Logan High School and came back during college as Assistant Swim Coach for a state championship team.  He is married with three boys and loves doing any activity with his family, especially swimming and field trips to the Minnetonka Caves or the Ogden Dinosaur Park.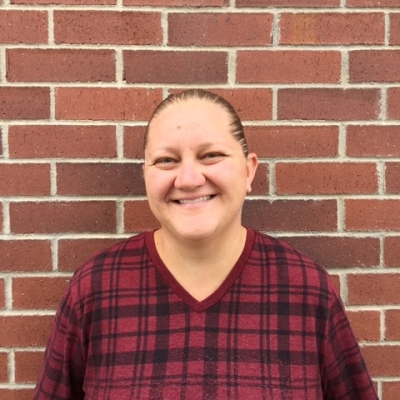 Alisha Argyle Graduated from Utah State University in 2015 with a secondary teaching social studies composite degree. She was hired at Logan River Academy just after she graduated and has been working there as a high school social studies teacher. Alisha was raised here in Cache Valley and enjoys it very much. She enjoys spending time outdoors, camping and hiking.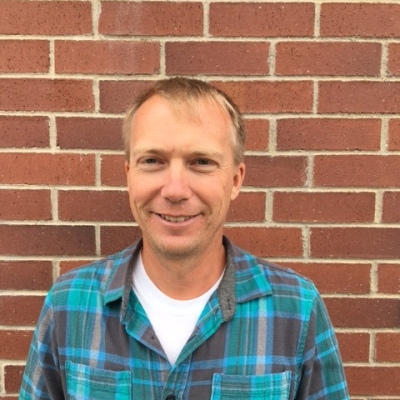 Ryan graduated from Utah State University with a Bachelors in Biology and Psychology and received a Masters in Special Education from the University of Phoenix. He loves science especially plants and on the side he and his wife have a small Dahlia farm. He has three daughters that keep him very busy. He also enjoys cabinetry and furniture making and always has some project he is working on.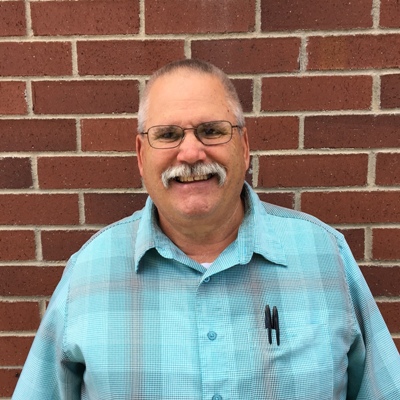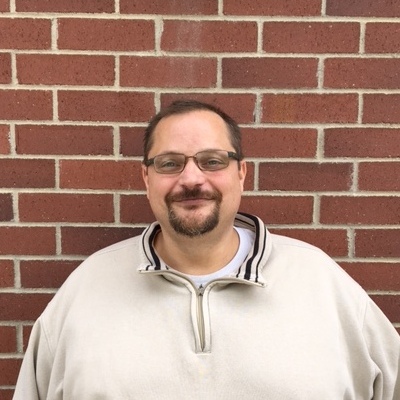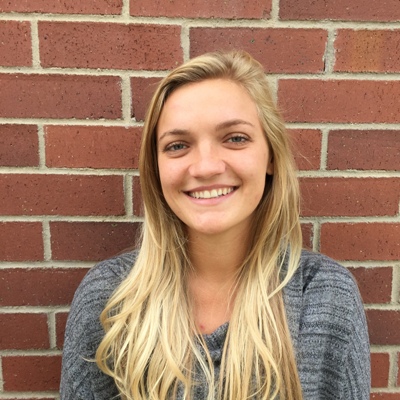 Sara is the residential manager for our girl's essence program. Starting in 2015, Sara has been a wonderful addition to the team. She recently graduated from Utah State University with a degree in communicative disorders, which has helped her work with our students that are on the autism spectrum. Sara was born and raised in California. While she misses the constant sunshine, she likes the mountains, hiking, and outdoor opportunities that Utah has to offer. When Sara is not at work, she can be found playing volleyball or watching a scary movie.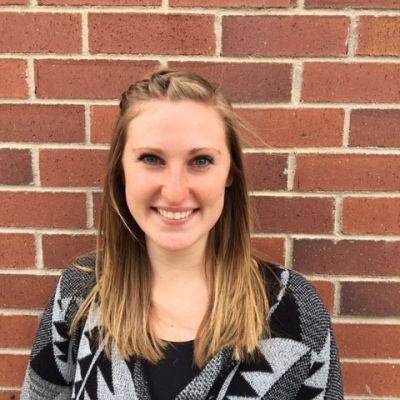 Jordyn Drollinger
Assistant Program Director
Jordyn began working for MRA in the spring of 2015. She was born in Massachusetts and came to Logan to attend Utah State University. She took a break from her studies in 2013 and lived in Argentina where she became fluent in Spanish and found her passion for helping others. Jordyn was a supervisor for our girls program and has since moved to working as our neurofeedback technician. She graduated from USU with a degree in family studies and human development. In her spare time, Jordyn enjoys spending time with her husband, family, and friends.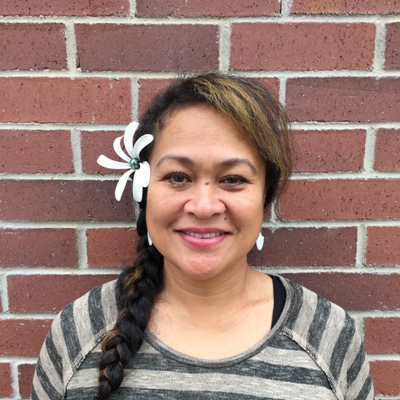 Sau has been with Logan River Academy since 2002. She has been a supportive and inspiring influence on hundreds of students she has mentored over the years. When not working, she enjoys spending time with her family and watching her son play football at a near by university.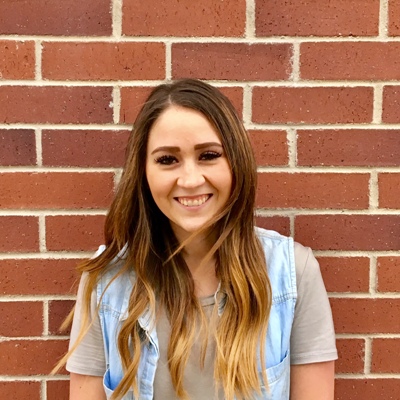 Sarah was born and raised in Las Vegas, NV and came to Logan for college. She is currently a Junior at Utah State University gaining her degree in Education. She loves to be outside and her favorite time of year is summer so she can enjoy the heat and be in the water. She went paddle boarding this summer with our girls and loved it. She also loves to travel and has recently been to Europe and Peru and loves seeing different cultures.  She also enjoys watching sports especially basketball and football. Sarah has previously worked with children and teens in a school environment on many crisis prevention teams and has worked doing in home ABA with children on the autism spectrum as an ABA therapist. She loves a challenge and working with our students through their hardest times. Sarah wants students to thrive and focuses on building relationships of trust to help in this process.  She strives to make sure the students see the positive and enjoys seeing students leave the program confident, happy, and proud of all that they have accomplished.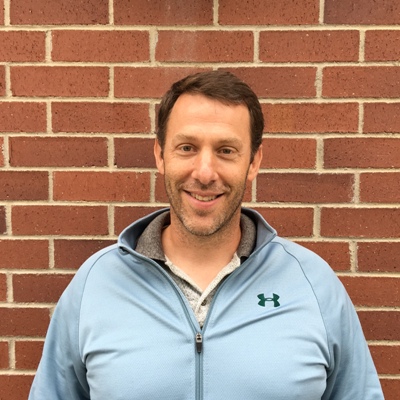 Ken completed his Advanced Practice Registered Nursing degree through the University of Utah and his RN through the Utah State University/Weber State University nursing program. He joined LRA as an RN after working in long-term care, medical/surgical hospital care, medical education and some ER/ICU experience, and now works as an Psychiatric A.P.R.N.and has had great success helping a variety of adolescent clients.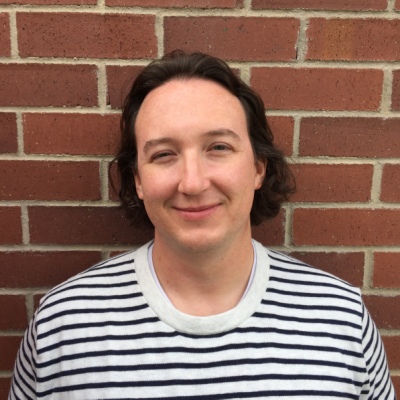 Daniel Grubb, RN
Nurse Manager
Daniel comes from a diverse background of nursing experience. He earned his BSN from the University of Wyoming.  He has worked in a hospital setting on the med/oncology floor, primary care office, public health, long-term care, home health and psychiatric nursing.  He enjoys learning and strives to be up to date on healthcare advances in order to provide excellent care.  When not working he enjoys time with his family in the outdoors, doing martial arts and pretending he is a super hero.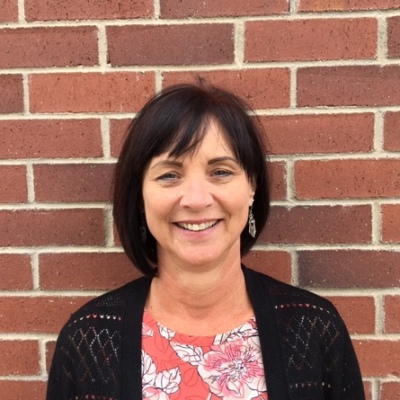 Kristine Carden
Accountant
Kristine has been a part of the accounting team at Logan River Academy for 15 years. As the payroll administrator, she has enjoyed working closely with the employees. Her maintaining of the students' personal accounts has also allowed her to interact with the students, which has also been a very satisfying part of her job. Kristine moved to Logan, Utah in 1990 to attend school at Utah State University. She relishes time with family, especially her six adorable granddaughters. The beautiful mountains and deserts of Utah are ideal for the hiking and camping she loves to do with family and friends.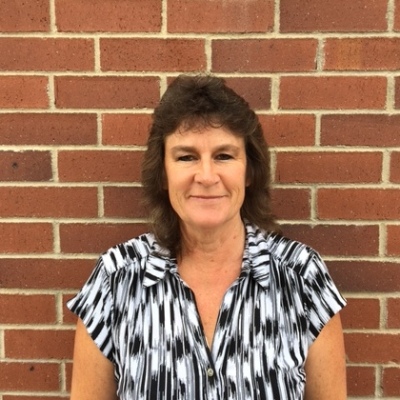 Wendy has been with Logan River Academy for 16 years as the Financial Services Coordinator. She enjoys working with all of the families, staff and most importantly, getting to know the students. Wendy is married with 5 children (blended) and has 14 grandchildren. Aside from the grandkids keeping her busy, she loves traveling out of the country, fishing on the ocean and Glamping on Weekends.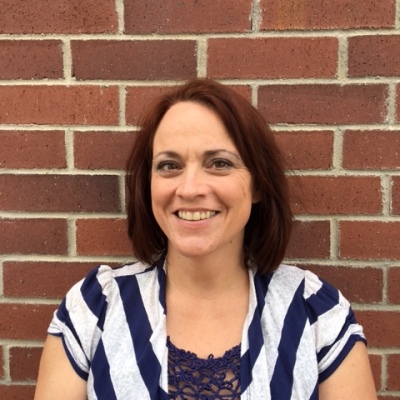 Amy Studied at Ricks College (BYU Idaho) and Utah State University. She is a Certified Medical Assistant and brings with her over 25 years of both patient care and office experience. As a native of Logan, Amy tries to apply her love of Cache Valley, her fondness of the students and passion for her work in her role at the front desk. She comes from a large family and feels at home as a member of the Logan River Academy team. Amy is married and has 3 grown children. When she's not at work she loves hiking and exploring the canyon trails of the surrounding mountain ranges with her dogs. She also enjoys reading and watching soccer.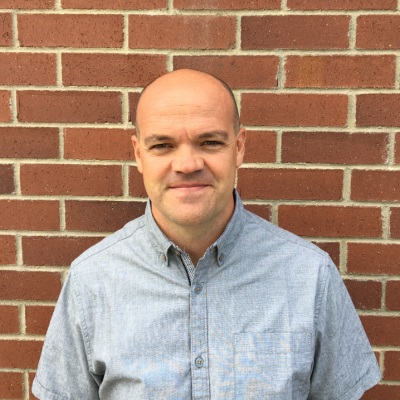 Lars Latimer
Business Development Director
Lars was born and raised in the beautiful Cache Valley, where Logan River Academy is located. He holds a B.A. degree in Sociology from Utah State University and is proud to be a "True Aggie". Before joining the Logan River Academy team he worked in business development for a technology company. He is excited to have the opportunity to work with the great staff at LRA and to be in a field he is so passionate about. He loves spending time in the outdoors with his family, as well as coaching and supporting his four kids in all their sports and activities.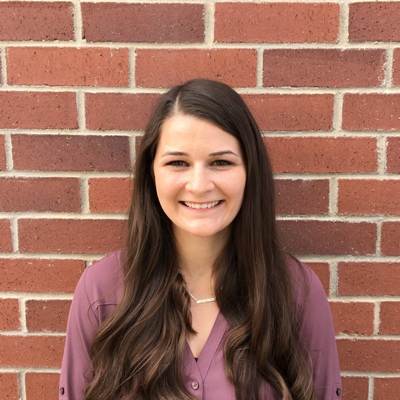 Cheyenne Sachse
Admissions Director
Cheyenne Sachse-Timbimboo: Cheyenne is a graduate of Utah State University and a proud Aggie. She received a Bachelor of Science degree in Psychology, Cum Laude and double minored in Sociology and Family and Human Development. She has held numerous positions in the residential treatment industry. She began her journey as a direct care staff and quickly worked her way up to Program Manager before accepting the role as Admissions Director at Logan River Academy. She enjoys interacting with families and professionals and helping them navigate the placement process. Witnessing the growth and progress of our clients has been extremely rewarding both professionally and personally. In her personal life Cheyenne enjoys yoga, traveling, watching football and spending time with her loving husband and their two fluffy cats.