ESSENCE: A specialized program for boys on the Autism Spectrum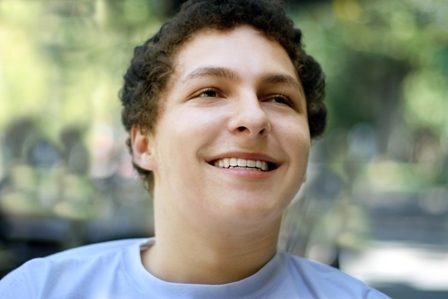 At Logan River Academy we are passionate about working with boys with Autism Spectrum Disorders.  Our vision is to provide the ideal school, living conditions, and therapy for adolescents with Autism Spectrum Disorders.
We use the ESSENCE model as our guide to treatment and focus on these core issues:
Executive functioning,
Sensory,
Self-care,
Emotional regulation,
Navigating relationships,
Communication, and
Empathy.
We develop individualized treatment plans to specifically address the needs that each student has in these seven domains. The ESSENCE phase system provides ongoing feedback for the boys, as well as a concrete method to help them to reach their goals.
Our dorms are structured, predictable, and consistent–well suited to help students on the Spectrum. We always have at least two trained staff on the dorm to help coach, process, mentor, and problem-solve. Therapists and staff work very closely to provide evidenced-based and clinically effective strategies on an ongoing basis. Our goal is to balance school, skill building, work, therapy, and leisure through structured and predictable schedules and activities.
Paid jobs are available to our students, including kitchen, landscaping, and janitorial duties. They keep a time card, get paid every two weeks, and learn to budget. They can use this money to pay for off-campus activities.
Our boys have frequent and consistent off-campus activities and remain active in our community. These activities are meant to be enjoyable, but they are also designed to help the boys learn balance, skill, variety, and moderation.
School hours are from 8:30 a.m.-3:00 p.m. Monday through Friday. The school atmosphere has a realistic feel with traditional looking classrooms and full-time, licensed teachers. The classroom size is small, and instruction is both verbal and visual. We closely track students' progress in the classroom, with parents, students, teachers, staff, and therapists all knowledgeable of current grades and progress. For students who struggle academically, we provide extra assistance and implement individualized plans to help them succeed.
Therapists provide weekly individual, group, and family therapy and are passionate, knowledgeable, and experienced in working with boys on the Spectrum. Our therapeutic approach is clinically sophisticated, flexible, and individualized to best meet the needs of each student.
The focus in treatment is to help the students mature, grow, and develop. We understand our students will have to continue working on these issues throughout their lives. Our goal is to help them progress in order to build a strong foundation and be able to cope with the normal demands of life, as well as find enjoyment in life through being successful.